Having trouble with registration?  Contact the Program Director.
November 9 DC/SLA Board Meeting at KPMG
Description:
DC/SLA board meetings are open for all members to attend.
In 2017, we are having all our meetings at KPMG near Farragut (1801 K Street, NW - Suite 12000) on the 2nd Thursday of every month.
November's meeting is on Nov. 9, from 6-7 PM.
If you are not a member of SLA, please join the chapter here and get involved.
KPMG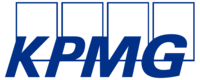 1801 K St NW
Washington
DC
20036
USA
Map and Directions
Website: https://home.kpmg.com/us/en/home.html